Interior Painter in Mitchell, SD
From your living room, to your commercial business' entire interior, to churches, manufacturing facilities and beyond, Schuh Painting is an experienced interior painter in Mitchell, SD. We know how to approach jobs big and small to ensure the same level of detail carries across every project we work on. If you're looking for a painting contract that cares about the smallest details, look no further. Our work speaks for itself.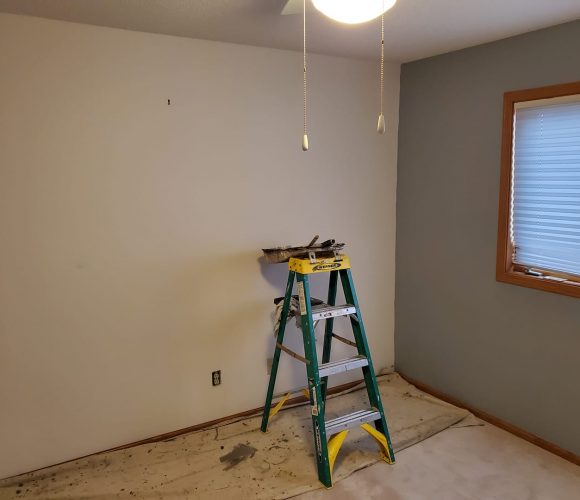 Residential painting: From your living room to the whole of your apartment, we're the only interior painter you need to call for wall-to-wall painting. Whether it's a beautiful complementary color or a flat white reset, we paint home interiors of all sizes.
Commercial painting: Businesses throughout Mitchell, SD call us when they need their interior refreshed. We paint everything from office building interiors to manufacturing facilities and whatever other projects local businesses may have in-between.
Wood staining: With space at our building for pre-finishing, we're able to stain window frames, chair rails, baseboards, moulding and just about any other wood for your interiors. We can also stain on-site, for installed woods.
Minor drywall repair: We value careful preparation before any paint job, which is why we're skilled in minor drywall repair. We'll patch holds, fix gouges and fill in minor divots before we start painting, so the finished result looks even better.
Wallpaper removal: While some painting contractors are content to paint over wallpaper, we take the time to remove it. While it's a difficult job, the finished painting result is one that looks much better and leaves you with completely refreshed walls.
Get in Touch
Even if another painting contractor has turned down your job for being too big or too complex, Schuh Painting welcomes the work. Expect a superior finish, right down to the littlest details. Contact us today at 605-996-1243 to discuss your interior painting project and to get a quote.